Deployment of a hyperband acoustic profiler for a sediment monitoring campaign
As part of a measurement and analysis service of Ubertone on behalf of the CNR (Compagnie Nationale du Rhône), an instrument was deployed during the sediment managing operations APAVER from the 19th to the 26th of May 2021 on two locations of the Rhône river, France.
The deployed instrument is a beta version of a future product, the UB-SediFlow. It is a multi-frequency acoustic profiler, which measures backscattered echo profiles along 4 acoustic beams. The system is composed of two hardware modules linked by a cable :
1 acoustic module, including 4 transducers and an acoustics electronic board, and which is waterproof up to 20m.
1 splashproof logger (acquisition and communication module), including a battery (autonomy of 12 hours) and communicating through wifi (signal range between 50 and 100m).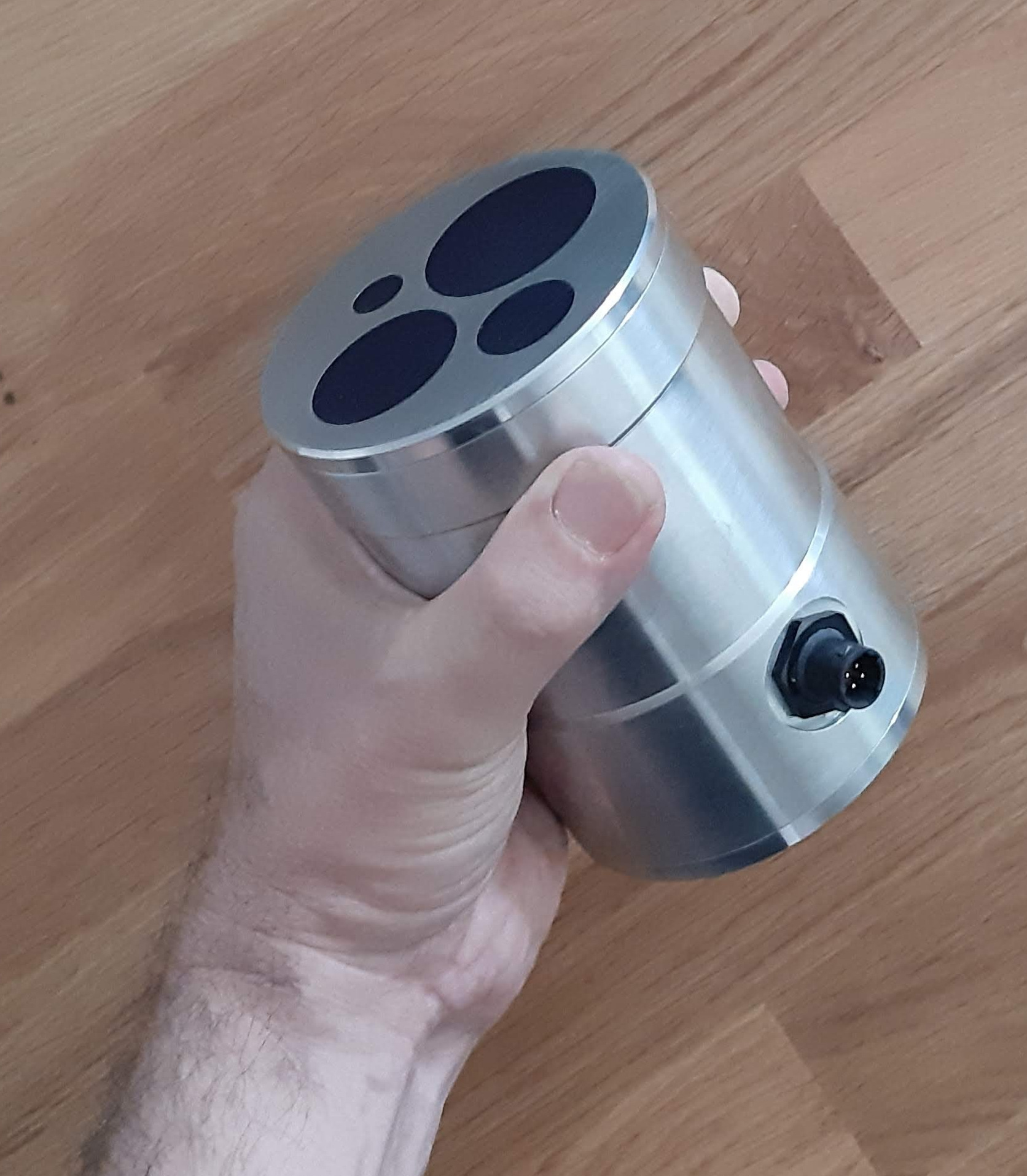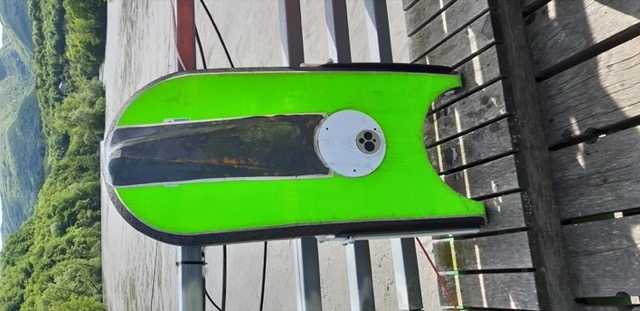 The acoustic module UB-Sediflow was installed on a floating board.
The whole board was deployed with a rope from the bridge or maintained on the side of a small boat with a pole to measure while crossing the river.