A very successful W.A.T.E.R. summer school in the middle of the forest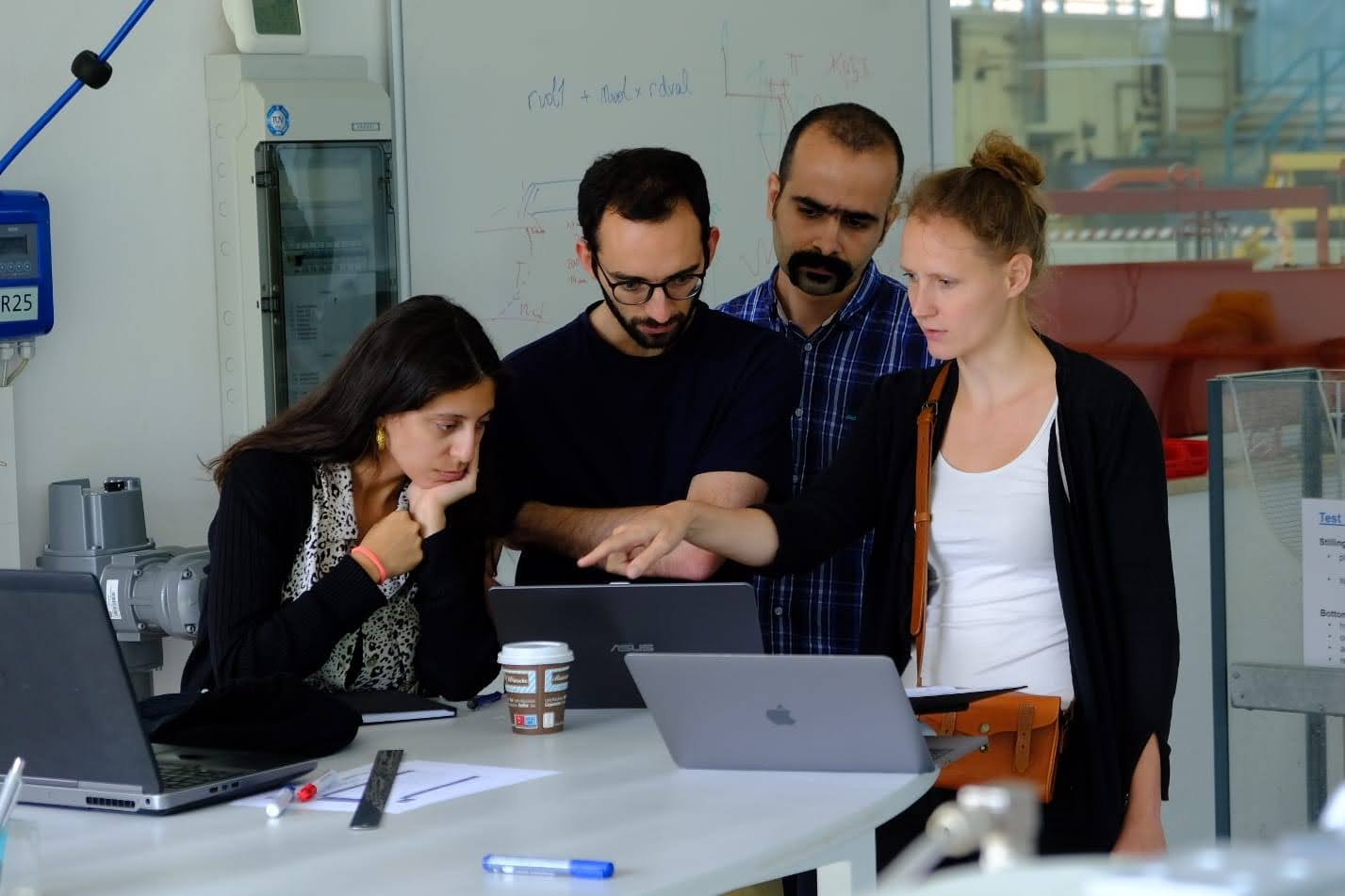 The 7th edition of the W.A.T.E.R. Summer School took place from the 24th-28th of July 2023 at the Obernach facility of TUM (Technical University München), under the auspices of the Experimental Method and Instrumentation committee of the IAHR.
This Summer School focused on experimental methods applied in different hydraulics fields. The participating students had the opportunity to discover, use and deepen their knowledge of a very wide range of advanced hydraulic measurement techniques: UVP, ADVP, ABS, OBS, Structure for Motion, LS-PIV etc
Five stations were prepared for the five participant groups to rotate; half a day per setup:
Acoustic velocity measurement methods for the lab presented on a small plexi flume, with a part without free surface and a horizontal cylinder. With the UB-Lab P UVP and two 3MHz transducers, students were managing installation, parameters, seeding, and post-processing to get 2C monostatic velocity profiles. They were then able to get vorticity and drag force information.
PIV on a quasi identical setup as the UVP
LS-PIV on a physical model
Structure for motion with a smartphone camera on another physical model with moving sediment bed
ADVP, ABS, OBS and spectrometer measurements on an outdoor flume, with direct water from the river.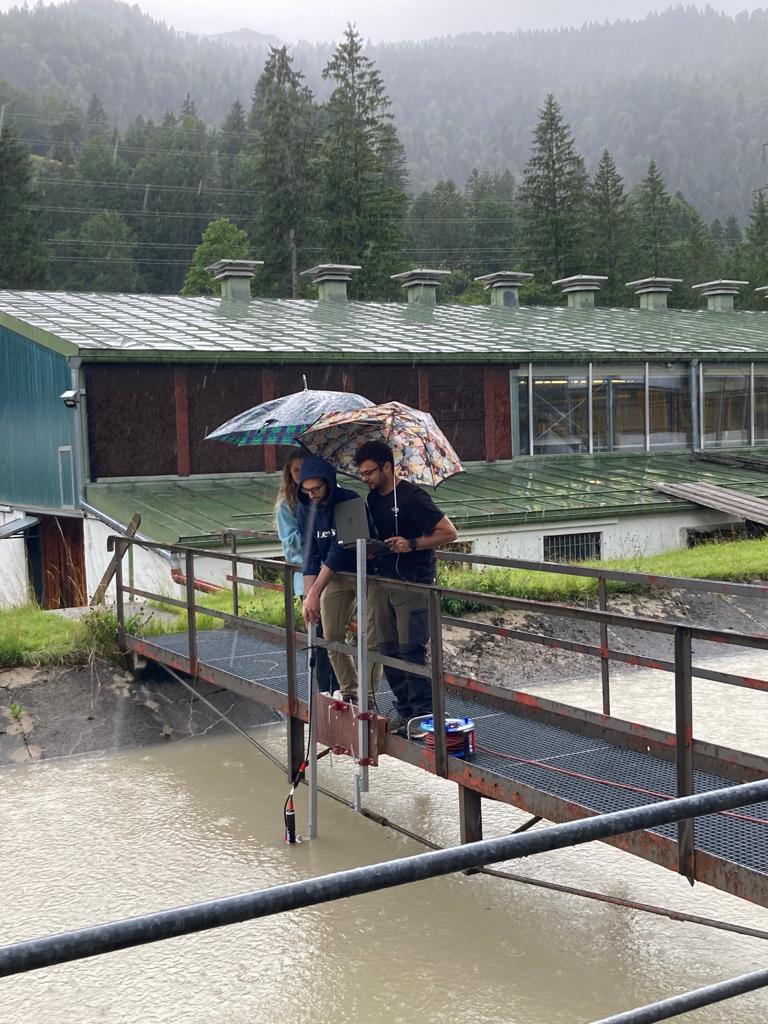 A field trip was also organised to visit different sites surrounding the facility: a quasi hundred year old hydroelectric dam with fish path, gravel deposited areas, landslides, another dam where we could walk right in the downstream area of the dam, etc.
The students were in a very immersive accommodation, as they were gathered in a cabin within the facility. Social events included an ice breaking barbecue in another cabin of the facility and a dinner in a cabin a bit higher, with a very nice view over a valley and mountains.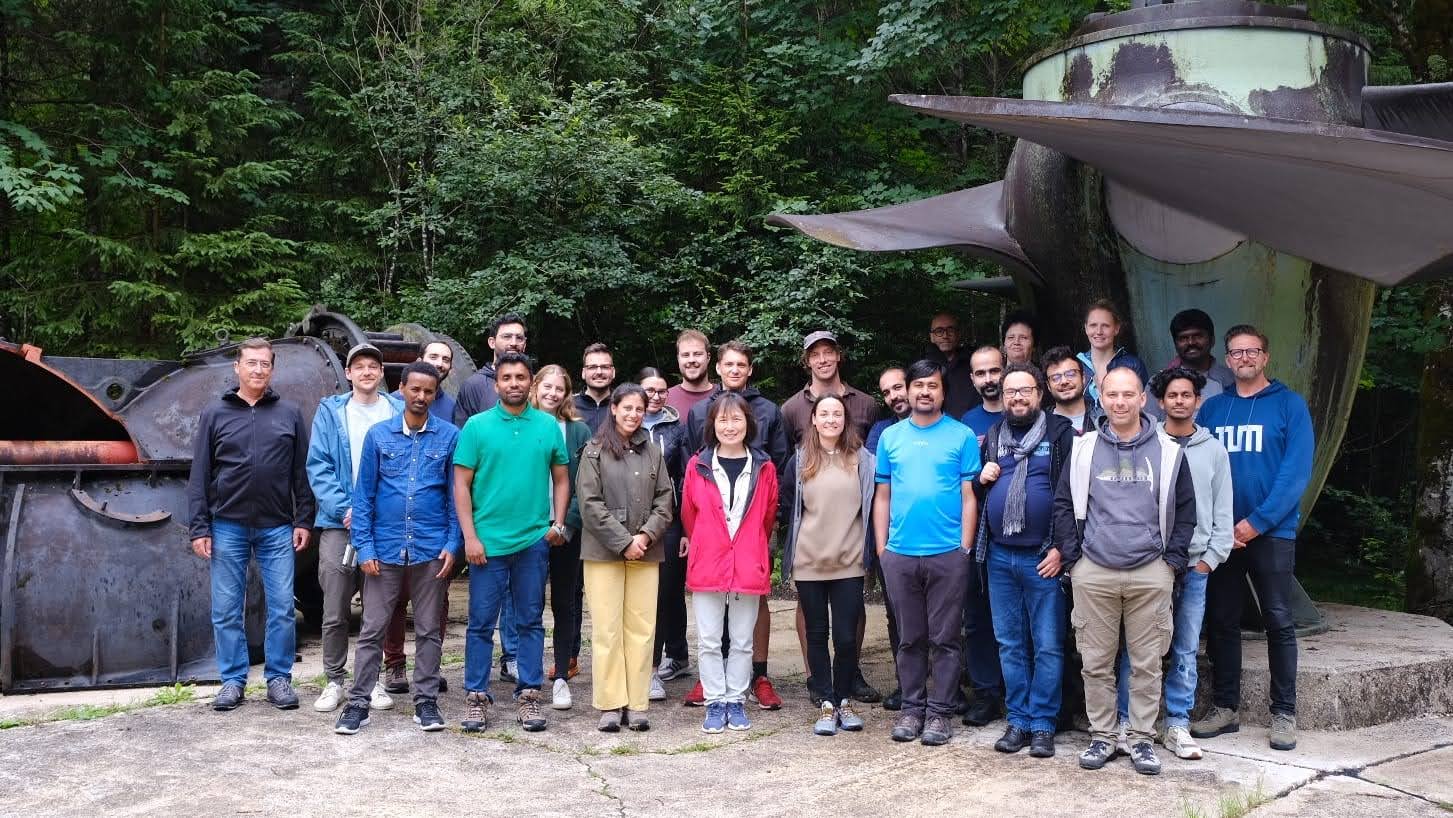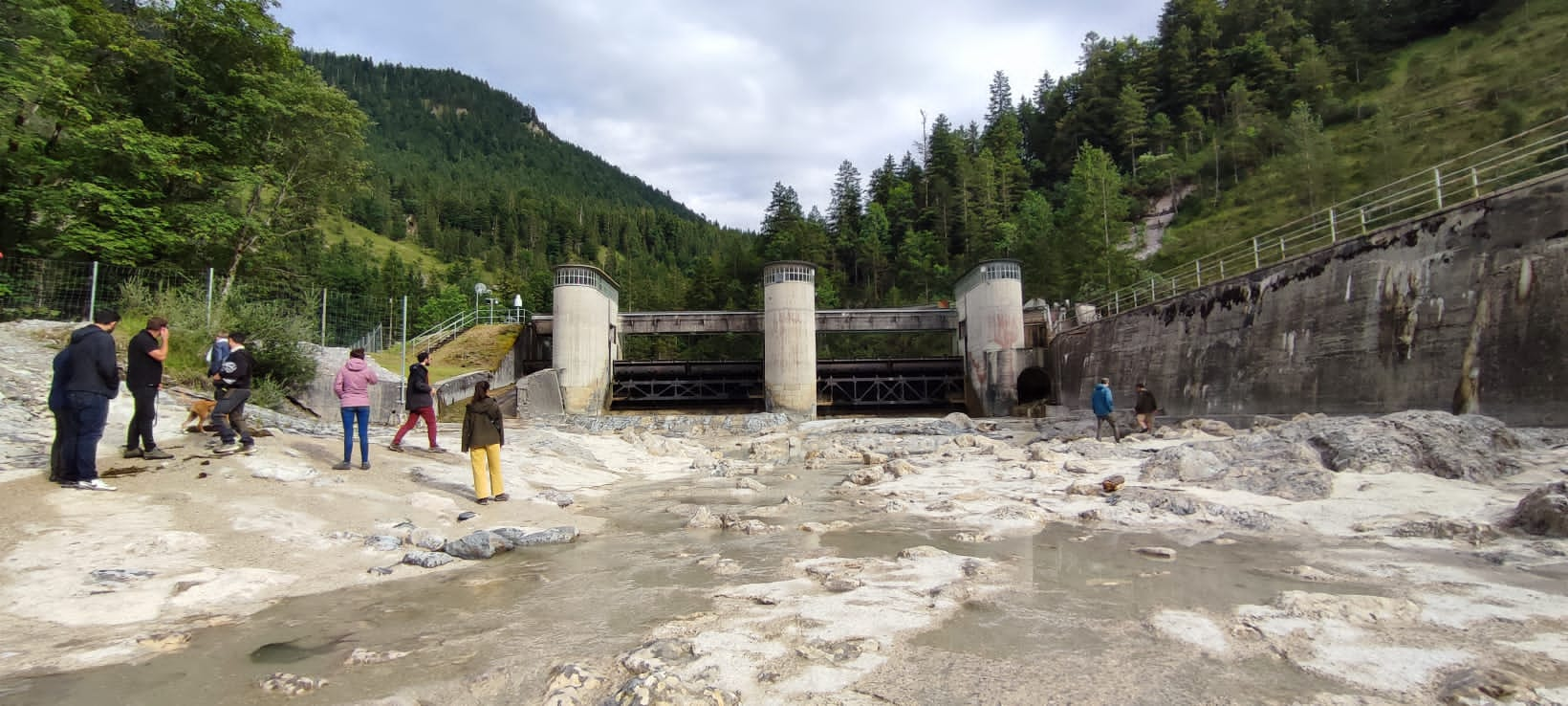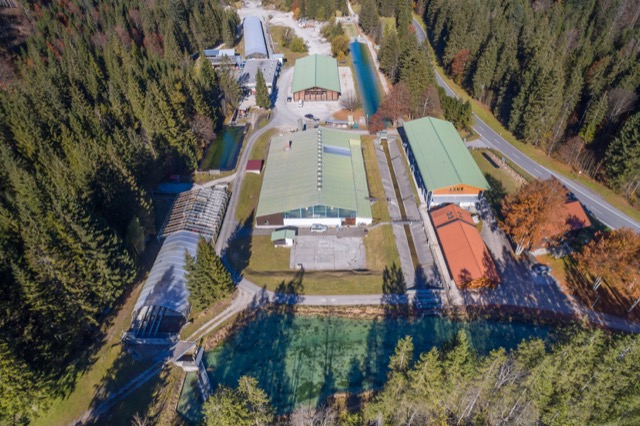 Feedback from the participants:
"I must say that all of Ubertone's products are remarkable"
"thank you for organizing the valuable summer school. It was an excellent experience for me"