Workshop on Ultrasonic Doppler for Hydraulics
This Workshop on Ultrasonic Doppler (WUD) edition is organised during the International School for Hydraulics in Poland together with Ubertone in Strasbourg, France. It will take place on May 22nd, 2023 at the Institute of Hydro-Engineering (PAS) in Gdansk. The goal of this workshop is to give the opportunity to Master Students, PhD candidates and curious researchers to discover, use and discuss with peers about Ultrasonic Doppler Methods for Fluid Mechanics and Fluid Engineering.
The content of the workshop will be centered on experimental practice, including exercises of installation, data recording and data processing of UVP (Ultrasonic Velocity Profiler) and/or ADVP (Acoustic Doppler Velocity Profiler) on a laboratory flume.
Participants will also be invited to a dinner in Gdansk on the same day to network with each other and to continue with the peer-to-peer discussions, to discuss measurement needs, methods and applicability of the methods.
Theoretical and lecture-like information will be sent in advance, for the student to read and study beforehand.
The course will be led from 14.00 - 18.00 CEST by UBERTONE professionals and researchers/technicians from the PAS.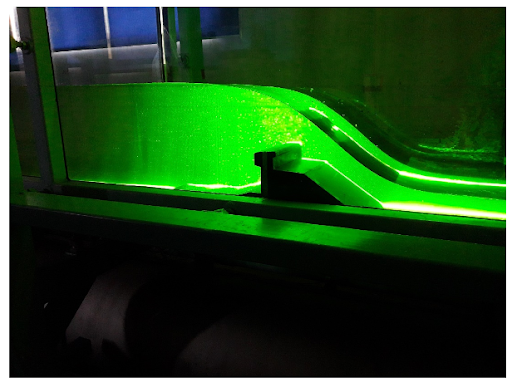 Exercises topics (to be confirmed with the detailed program):
Ultrasonic Doppler measurement technique
Ultrasonic Velocity profiler
Acoustic Doppler Velocity profiler
Monostatic and bistatic measurement technique
Open channel flumes
Acoustic scatterers for quality data
Through-wall measurements
Turbulence measurement
Bed roughness influence
Location
Institute of Hydro-Engineering (PAS)
ul. Kościerska 7, 80-328 Gdańsk, Poland
Key dates
Registration open to ISH
Early registration deadline: 13th of March 2023 (limited number of participants)
Final registration deadline: 30th of April 2023
Beginning of the workshop: 22nd of May 2023, at 14:00 CEST
More details on the ISH2023 website.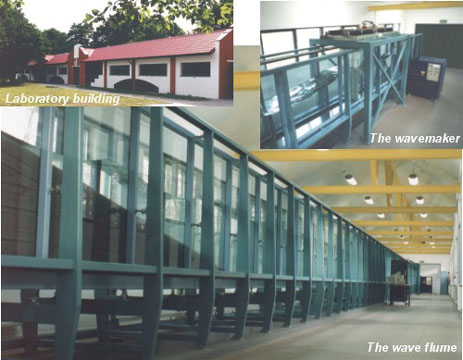 Registration (first come first served basis):
ISH2023 and WUD2023 registration form: https://ish2023.syskonf.pl/regform
Contact:
WUD contact: wud@ubertone.fr
ISH contact: https://ish2023.syskonf.pl/contact
Organizers:
Dr.-Ing. Małgorzata Robakiewicz, Researcher at the Institute of Hydro-Engineering, Polish Academy of Sciences.
Marie Burckbuchler, CEO and R&D engineer at Ubertone and member of the EMI committee of IAHR (Experimental Methods and Instrumentation).

Dr. Stéphane Fischer, founder and R&D director of Ubertone and member of the scientific committee of ISUD (International Symposium on Ultrasonic Doppler Methods for Fluid Mechanics and Fluid Engineering, next edition 2023 in Kobe).
Program (temporary, to be confirmed with the number of participants)
22/05/2023
14:00
Welcome word, detailed program, group distribution, technical reminders, exercise presentation
14:30
Exercise session in groups: Group A: experimental setup, Group B: data analysis
15:50
Break
16:00
Exercise session in groups (group inversion)
17:20
Results presentation and peer-to-peer discussion
18:00
End of the WUD workshop
18:30
Meeting point to walk to the restaurant
19:00
Meeting point at the restaurant for the dinner (offered by Ubertone)